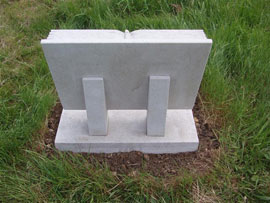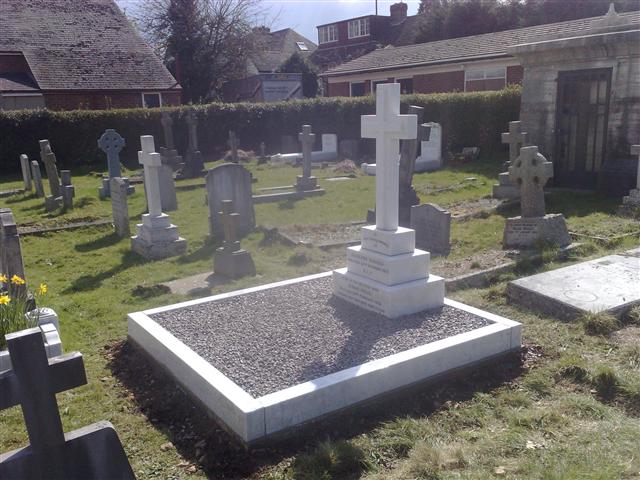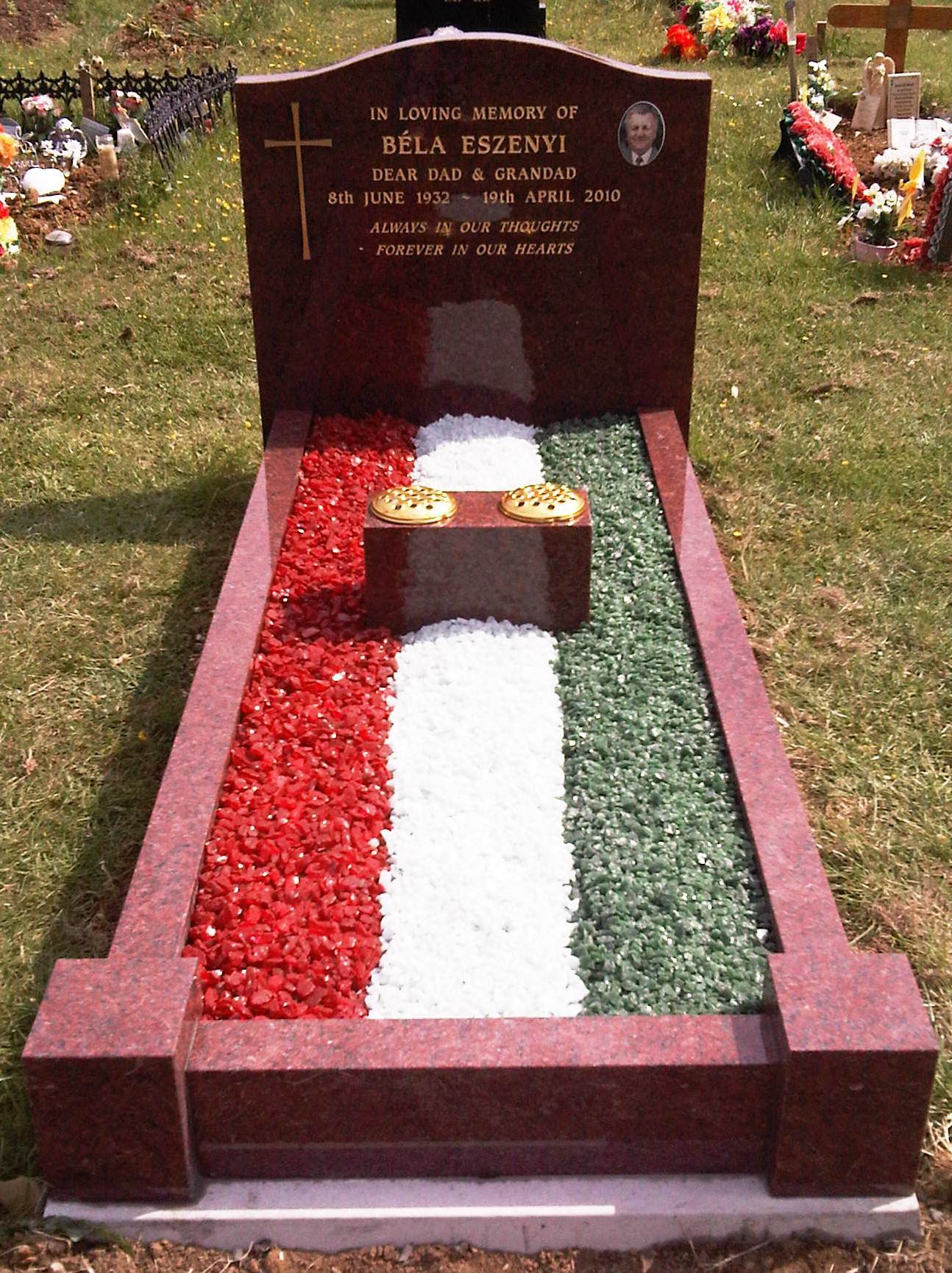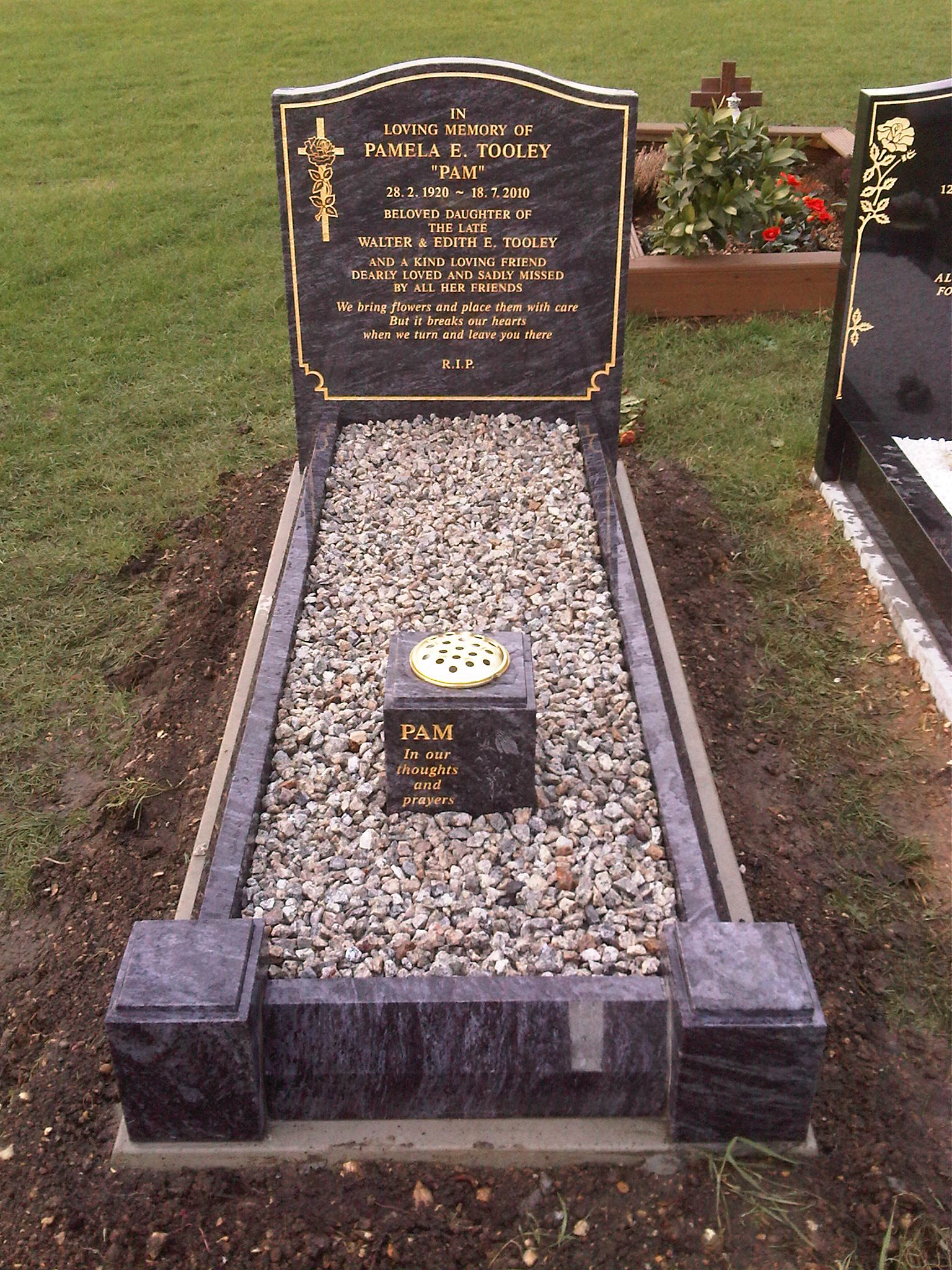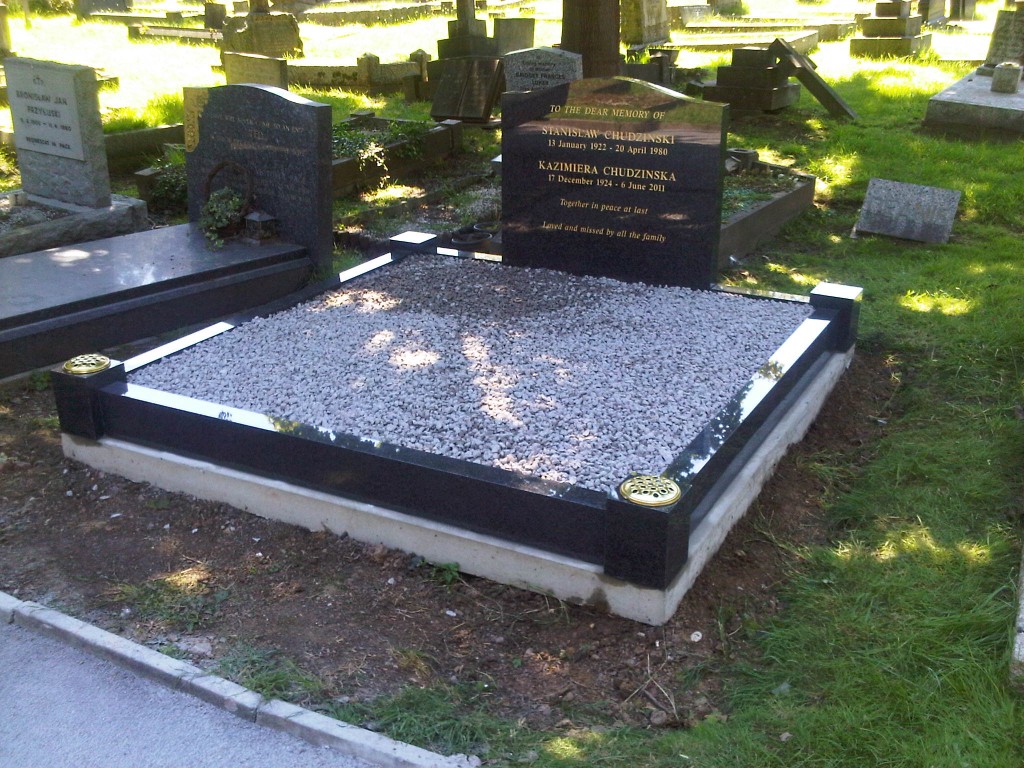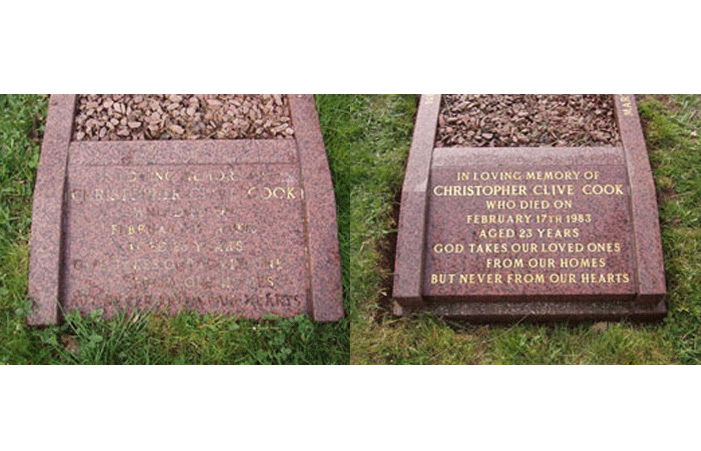 Stone Memorials in Wokingham
It's a huge personal decision when you choose Wokingham memorials. As you begin the search for an expert memorial mason you want to have confidence knowing that the person you are entrusting to design a stone memorial for you will create something that is beautiful, timeless, and a fitting tribute for the dearly departed. At SPB Stoneworks Ltd, our memorials do just this. We create monumental memorials to your chosen style and design, expertly handcrafted by a stonemason and made from the finest stone materials in a choice of colours. Memorials can be produced in your choice of materials, including the following examples:
Marble
Granite
Slate
Sandstone
York Stone
Other Natural Stones
Quality Stonemasonry in Wokingham
With so much choice available, we are confident you will find the perfect material for your Wokingham memorial.  Materials are just one of the decisions you will make when you choose a stone memorial. Styles, colours and finishes make the tribute just as unique as the loved one you have lost. At SPB Stoneworks Ltd, we give you plenty of choices, you can select from the following high-quality options when you are choosing a Wokingham memorial mason.
Traditional headstone shapes
Modern designs such as open books and heart shapes
Photo plaques where you can add a picture of your loved one
A flower vase ready to fill with fresh flowers whenever you visit your stone memorial
Whilst you might feel a little overwhelmed with this amount of choice there's no need to worry. We are here to guide you and support at SPB Stoneworks Ltd, enabling you to choose a memorial that is the perfect way to remember and celebrate a loved one.
Check local rules for stone memorials
Certain churchyards or cemeteries might have rules or restrictions restricting your choice of memorial so it's a good idea to establish this from the beginning. Speak to your memorial mason in Wokingham if you are unsure, they should be able to explain the rules and help you choose a memorable that's suitable for you.
We certainly do here at SPB Stoneworks Ltd. Our aim is to make this process as painless as possible, helping you to get through this difficult time. 
Want to know more?
SPB Stonework's has a vast and extensive knowledge in Stonemasonry, Lettercutting and Renovation to existing memorials or old stonework. For more information please contact us today.