Special Offers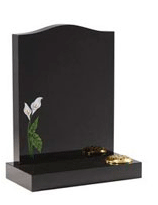 EC32 Dense Black Granite
With beautifully hand painted Lily, any flower can be depicted. A Most popular seller comes with 80 letters free along with supplying, fitting and VAT included
HS27" x 21" x 3"
BASE3" x 24" x 12"
£750.00 INCLUDING VAT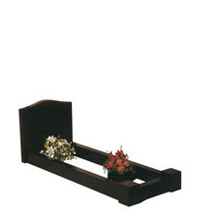 EC100 Dense Black Granite
The classic headstone and kerb memorial, the corner post are often bored for a flower container. 80 free letters, supplied, fitted and VAT included. Add a concrete bed and chippings for a further £150.00
High30"
Overall78" x 30"
Full Memorial2'6"X6'6"X2'6"
£1870.00 INCLUDING VAT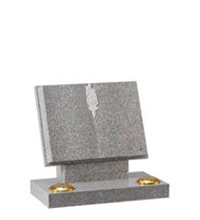 EC133 Lunar Grey Granite
With carved rose and wide rest for extra stability with an anchor system
BASE3" x 27" x 15"
Book18"X24""X3"
Rest14" x 12" x 6"
£1133.00 INCLUDING VAT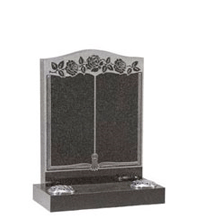 EC138 Dark Grey Granite
Always popular as a fitting memorial to two loved ones with room on each page for their own inscription.
HS27" x 21" x 3"
BASE3" x 24" x 12"
£803.00 INCLUDING VAT

EC143 Dense Black Granite
This book headstone has two vases and central heart token. 80 letters free of charge along with supplying and fitting and VAT included
HS33" x 24" x 3"
BASE3" x 30" x 12"
Heart9" x 9" x 2"
Vases4" x 6" x 6"
£1375.00 INCLUDING VAT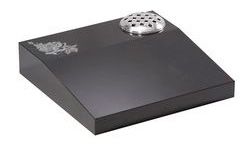 EC253 Black Polished Granite
Popular Black granite Desk Tablet with optional Vase.
Tablet18" x 18" x 4"-2"
£359.99 INCLUDING VAT